The internet is full of information. Some of it is organized in easy to search data bases. Today's technology tip is an example some very practical applications for online data.
Now here's a website produced by the U.S. Federal government that contains MPG data for all makes and models that are available in the U.S.: FuelEconomy.gov You can easily use it to compare cars side-by-side. The site also gives you information about greenhouse gasses, hybrid and alternative energy vehicles and ways to improve your gas mileage. This site is a great example of a searchable online database. You can also find a similar information from the Canadian Government at their Natural Resources Canada website.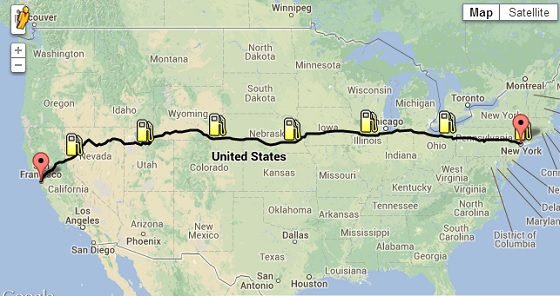 You can use technology like this to help you pick your next vehicle and even plan your road trips more carefully.
PRACTICE ACTIVITY: Try using these websites sometime today and see what you can learn from them.
TO KEEP ON LEARNING: If you're looking for more information about fuel economy try searching the internet for:
Fuel Economy
Miles per Gallon
Most fuel efficient cars