Have you ever wondered how other people managed to change the background of their emails? Today's tip will show you how to do it in Microsoft Outlook:
1) Go to "Tools" on the menu bar and select "Options" from the bottom of the list.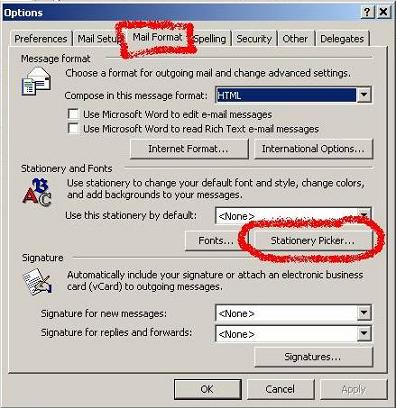 2) Select the tab for "Mail Format" and then select "Stationery Picker..." from the middle of that window:
3) Choose the stationary that you like and then click "OK"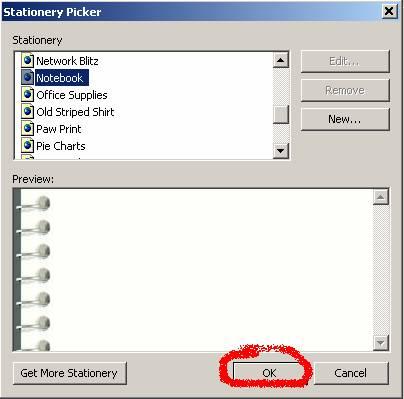 4) The stationary you selected should now appear next to "Use this stationary by default" Click "OK" to set it.
These steps will only work if you're using Microsoft Outlook for your email and the steps might be slightly different in newer or older versions of the software.
PRACTICE ACTIVITY: If you use Outlook try changing your stationery sometime today.
TO KEEP ON LEARNING: To find out more about stationery in Outlook try searching the internet for:
Outlook stationery
changing your stationery
Email backgrounds