Did you know that you can easily change the way files are displayed in a Microsoft Window. The example below will show you how to do it in the XP and 2000 versions of Windows:
First open a window and look for this icon on the window toolbar: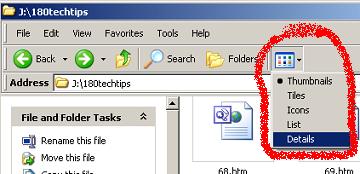 If you need some help identifying the different parts of a window
check out Technology Tip Number 51, Getting Through Windows
Then select the view you'd like. Below are some samples of what each view looks like:
Thumbnail View

Tile View

Icon View

List View


Details View

Once you have selected a view that you like you might want to set it so this window always displays in this view. To do that go to "Tools" on the window's menu bar and select "Folder Options"

Then click the tab for "View" and scroll down the list looking for "Remember each folder's view settings" and check that box.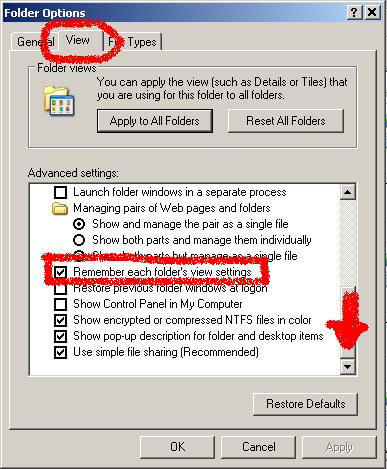 PRACTICE ACTIVITY: Try changing the view settings on a window you open often.
TO KEEP ON LEARNING: To learn more about view options in Windows try searching the internet for:
Folder Views
Setting view options
Windows Tutorials