If you use email at work or school, chances are pretty good that you are using email software called Microsoft Outlook. This technology tip is a general overview of what your standard Outlook email screen looks like. If you don't use Microsoft Outlook for your email chances are you use something very similar. So read on, this tip just might help you yet.
Here's how to make changes to your Outlook Email screen:
To make changes to the look of your Outlook screen you have to go to "VIEW" on the menu bar: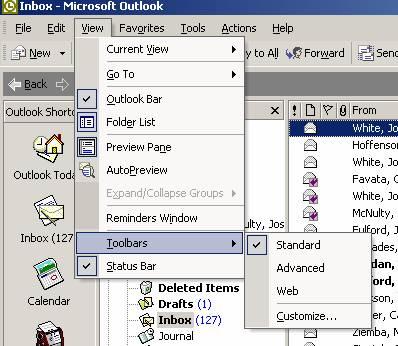 Here's the location of some of the items on the "View" menu: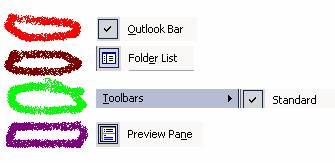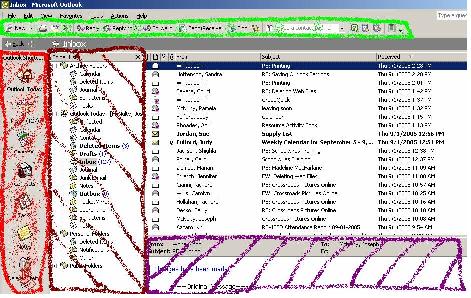 Newer versions of Outlook may look different and have different features. Here are some of the Outlook 2010 features and benefits.
For an even newer version of Outlook you can try this tutorial to help you with some of the newest features:
PRACTICE ACTIVITY: Try customizing your own Outlook email screen by adding or removing the preview pane, outlook bar, folder list, and standard toolbar.
TO KEEP ON LEARNING: If you'd like to learn more about using Microsoft Outlook for your email try searching the internet for:
Outlook Tutorials
Outlook tips and tricks